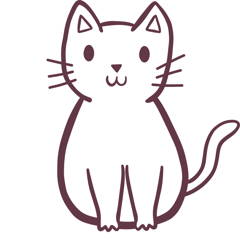 Improves Mental &

Physical Health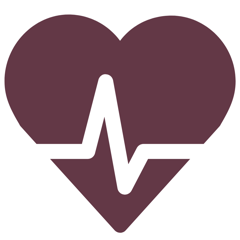 Increases Lifespan
of Your Cat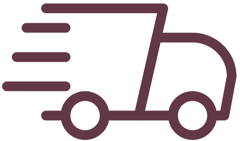 Protect your Cat's Mental & Physical Health
Just like you, your cat can suffer from mental health issues like depression and anxiety. This can cause their health to deteriorate to an alarmingly low level and ultimately result in death. These devastating issues can be fixed with engaging toys to stimulate their brains that can save their life.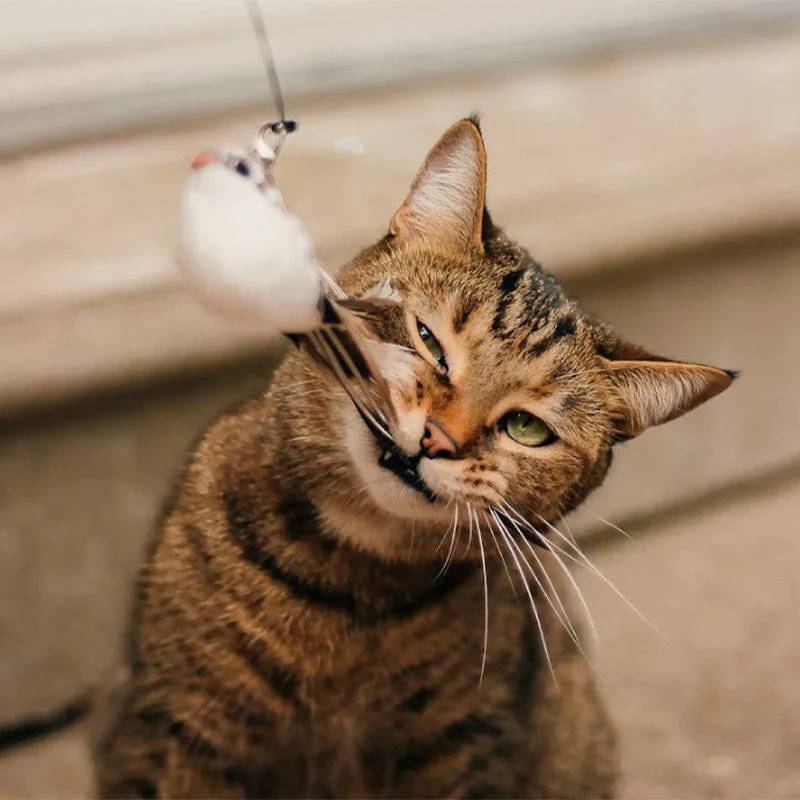 What our customers are saying:
The cat is just delighted as I am. Of course with such interest this bird will not live for a long time. Holds tight on the floor.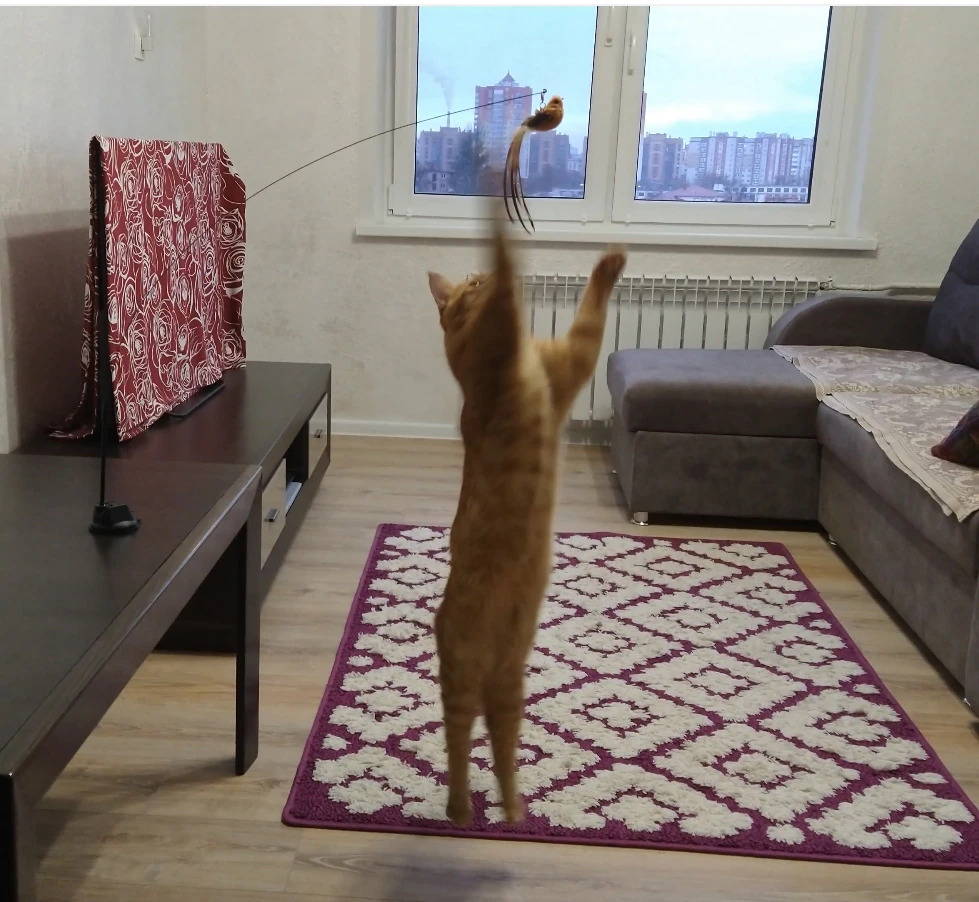 The toy is just super. My cat has not left it for about an hour. I recommend this seller and shop!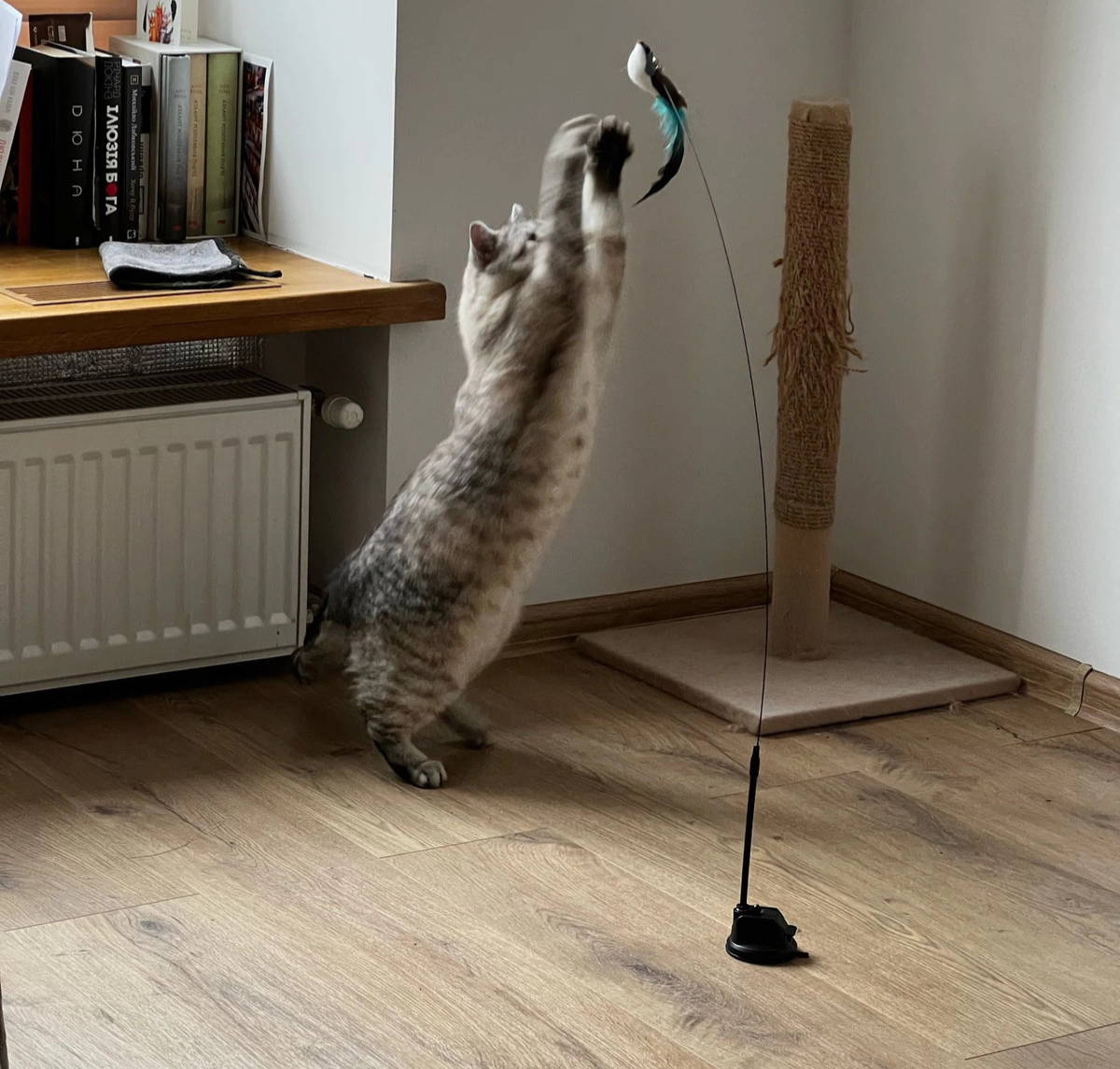 My cats loved it and it sticks nicely to the floor. For the price, this is an ideal gift for your pet ❤️
Take Playtime to the Next Level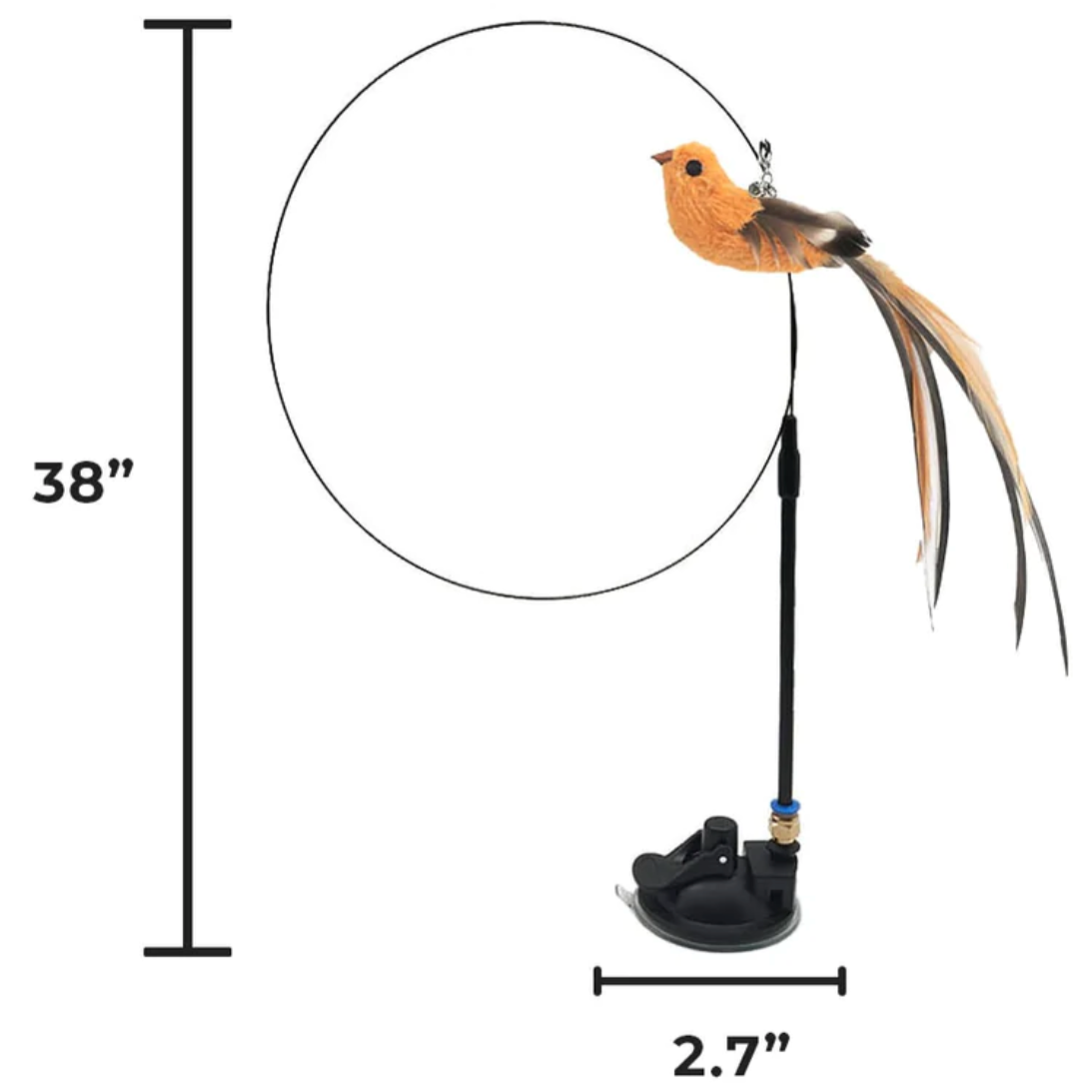 Real-Life Prey Simulation
The bird simulation teaser toy has the perfect combination of movement and interactive play needed to give your cat the thrill of the hunt in the safety of your home.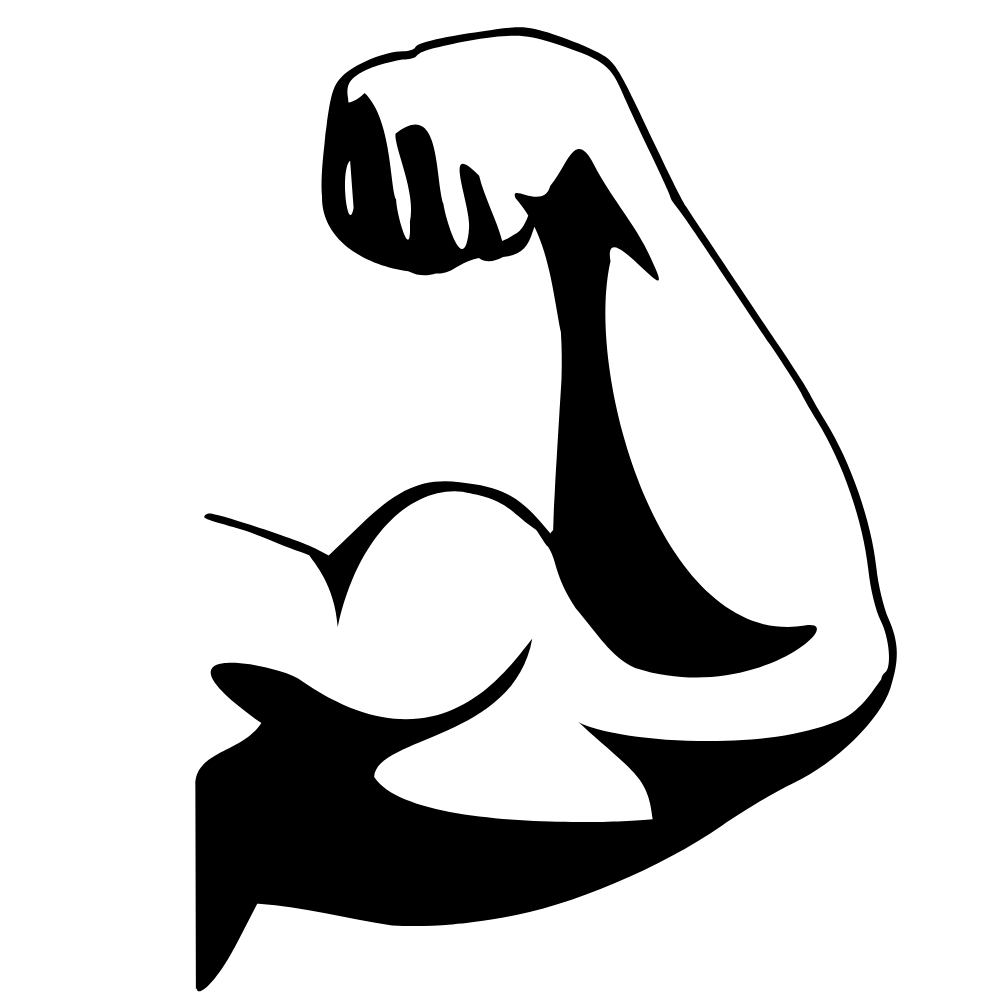 Our bird attachments are crafted for the strongest cat paw smacks and hard bites. We have included a strong bird attachment to ensure the maximum amount of playtime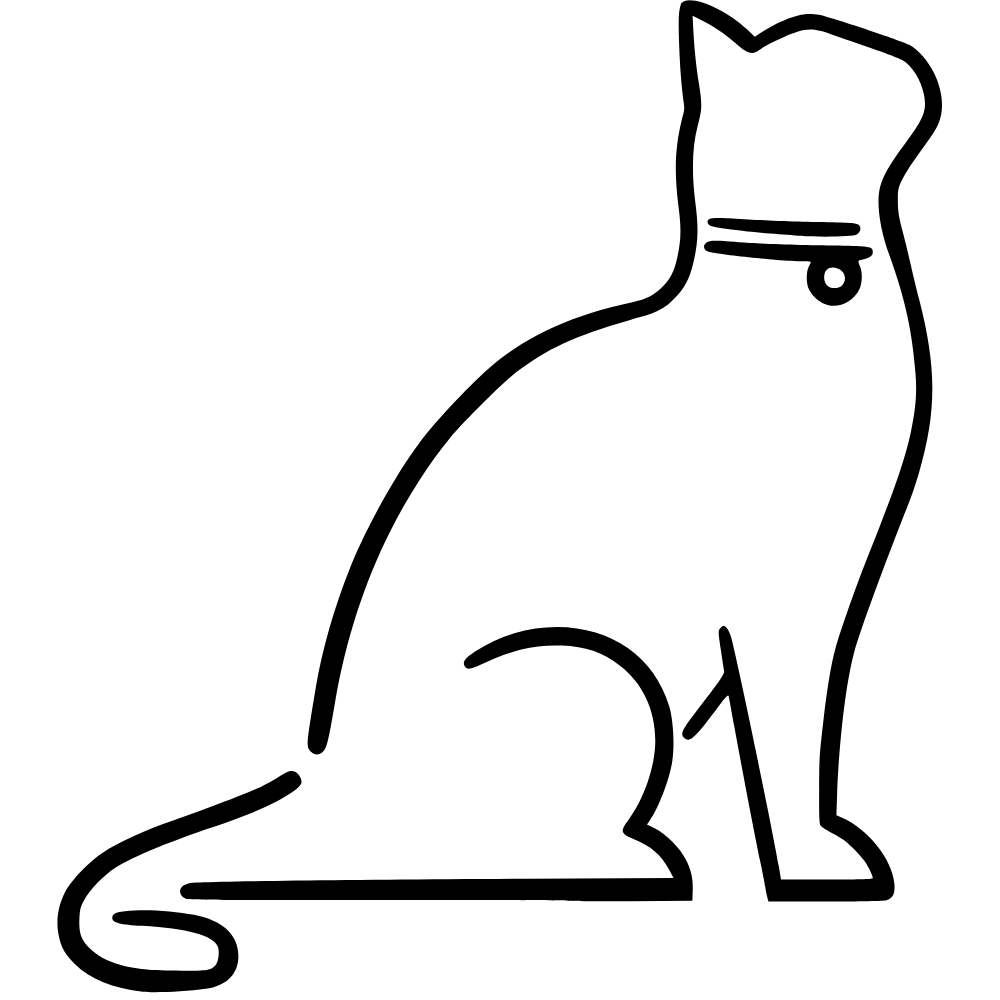 No Human Interaction Needed
Your cat can play whenever and wherever the toy can be attached! Leave the house with the peace of mind that your cat will have a fun, safe and engaging toy to play with.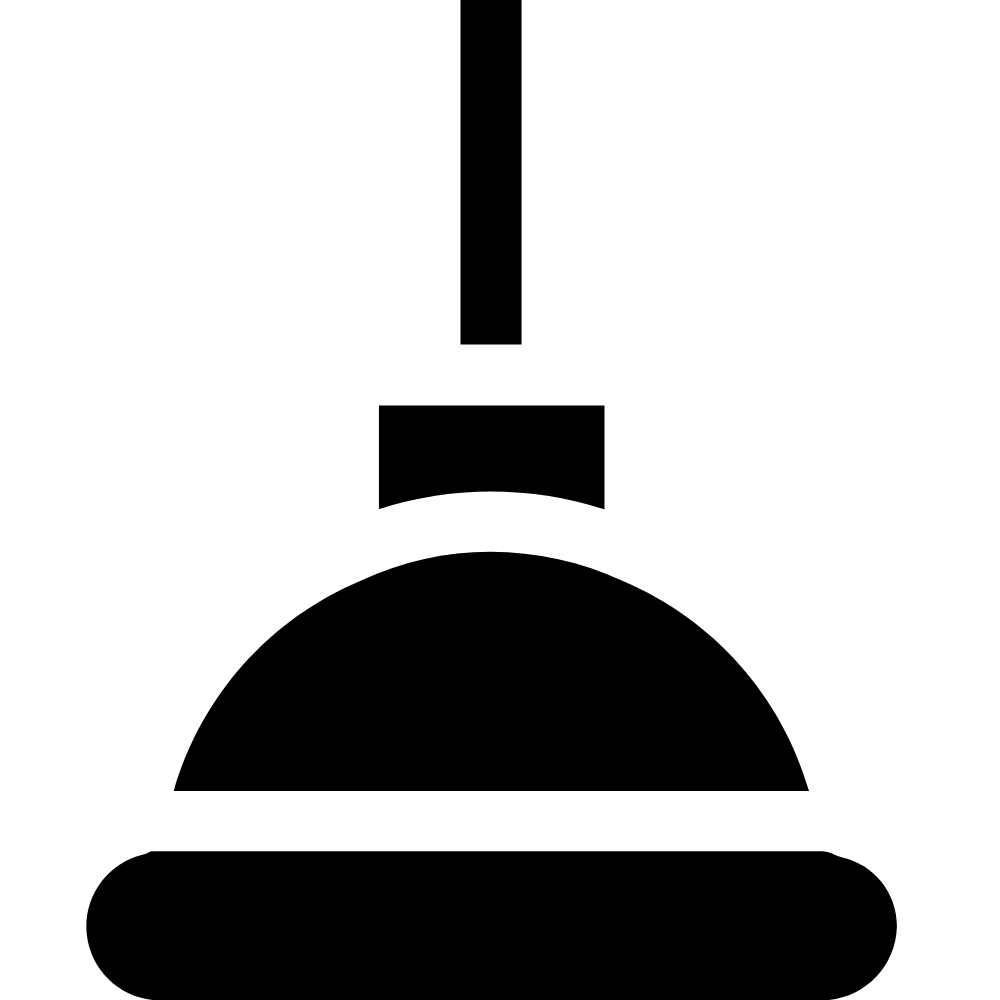 Independent Suction Stand
The suction cup base can be safely attached horizontally and vertically to any flat and hard surface such as hardwood floors or windows. You can easily and endlessly remove it and attach to other surfaces.